We're here to help you through the process of buying your new vehicle!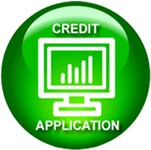 Buying a new car or a used one is a significant investment for many drivers. So, it makes sense to shop around for a great price. The Koons Tysons Toyota Finance Center in Vienna, Virginia, is here to help you save on your next auto loan.
Simple and Hassle-free Car Financing
If you have no one to guide you or help you explore car financing options, you can easily get overwhelmed. Koons Tysons Toyota has a team that does all the legwork so you can have a smooth car-buying experience. We're honest and use straightforward language, and that makes our financing process a lot easier for you. Our financial team will take care of the details so you can have a pleasant and stress-free shopping experience.
Since we work with trusted lenders and banks, we can offer you multiple finance options with great rates and payment terms in your comfort zone. We'll make sure the finance rates suit your budget and fit your lifestyle.
At Koons Tysons Toyota in Vienna, we understand why car buyers cringe at the typical car loan process. We have simplified our process, which means you won't be jumping through hoops to get your dream Toyota or an excellent used car.
New and Used Car Finance in Vienna, VA
Koons Toyota provides you with excellent finance options for new Toyota vehicles and used cars. We have easy-to-understand loans and purchase and lease options and strive to provide you with the information you need to make a smart choice. Check our entire line of new and used vehicles in our extensive collection and make a pick.
We aim to take the stress out of the process you can get behind the wheel of your next ride fast. Our finance experts have years of experience in getting affordable car loans for locals, and they're ready to help you finance your next SUV, truck, or car. Don't worry about APR, monthly payments, or qualifications. Our experts will provide you with all the crucial information you need. We will work to get you a good interest rate and low monthly payments.
Lease a New or Used Vehicle
There are many benefits of leasing a Toyota from our dealership. You get your dream car by paying less upfront cash and an equalized monthly payment that's typically lower than financing a new vehicle. The best part is that you can turn the vehicle in at our dealership when your lease lapses without worrying about having to sell it. If leasing a Toyota appeals to you, contact Koons Toyota to iron out the details. We offer flexible 24-60 lease terms on new Toyotas and certified pre-owned models. At the end of the lease, you have the option to buy the used vehicle.
On the other hand, when you buy a new Toyota from our dealership in Vienna, Virginia, you are guaranteed to drive away in a car that's safe and built to last for many years. True, you'll put down a considerable amount, but you can still get an auto loan to finance your purchase. You'll have greater control over the vehicle in the long term and can even hand it down to your kids.
Personalized Toyota Financing Solutions
Are you worried that your credit background could stand in the way of you getting a new Toyota or a used vehicle? Don't fret. You don't need a perfect credit history to qualify for an auto loan. We'll help you find an ideal auto financing plan for you, no matter your credit history. We understand that different drivers have different needs and budgets. We'll work with you to create a finance plan that's customized to your personal needs.
Tap into our vast network of lenders and enjoy all the perks that come with financing a new Toyota with us. We have helped hundreds of drivers with varying credit backgrounds to purchase their dream cars. We can help you too. With Koons Tysons Toyota by your side, you can rest easy knowing you'll get an incredibly good deal for your next ride. Remember these benefits:
Zero money down

Simplified online credit approvals 

Affordable monthly payments

0% auto finance terms 

Low interest rates
Get Auto Financing in Vienna, VA
Who finances your auto loan is just as important as the car that you purchase. Make Koons Tysons Toyota your natural choice, like many drivers who have approached us to ask for help in purchasing pre-owned models and new Toyota models. Go ahead and apply for auto financing online today using our simple and secure form, which you can complete from the comfort of your home or office. If you're thinking of getting a trade-in value for your old Toyota, head to our website to get an estimate of your car's worth.
Once you submit your auto loan application, our finance specialist will review it quickly and take the appropriate steps toward getting your auto loan. In the meantime, you can keep browsing our huge collection of new Toyota vehicles and pre-owned cars. You can also visit our lot and take your favorite ride out for a test drive.
Contact Koons Tysons Toyota
Do you want to learn more about our lease, purchase, or car loan options? Call 703-790-5920 to speak to one of our financial specialists at Koons Tysons Toyota. Our experts can help you find the right Toyota at a price you can afford. If time allows, drop by our dealership and meet our finance experts in person. We're conveniently located at 8610 Leesburg Pike in Vienna, Virginia.