Learn the Benefits of a Toyota Lease in Vienna | Koons Tysons Toyota is here to help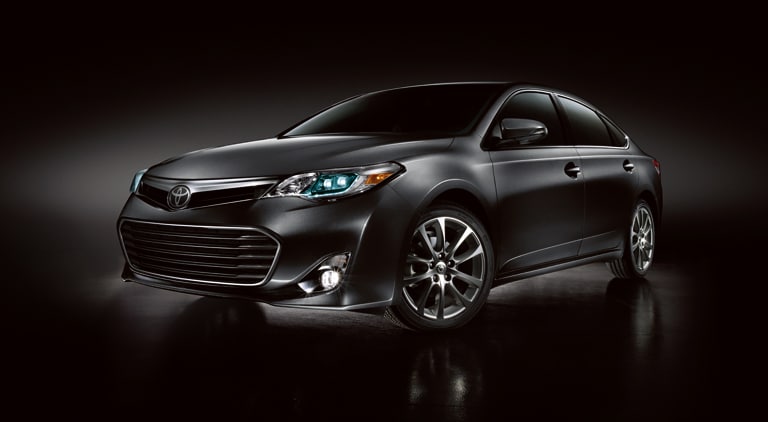 Koons Tysons Toyota
is here to serve all of your financing needs, including leasing, on new and pre-owned vehicles in
Vienna, Chantilly, Tysons Corner, Fairfax, Springfield, and Leesburg
. Our Finance & Insurance experts are able to assist you with all of your financing needs and questions. We offer full lease options on the entire lineup of Toyota, including
Camry, Corolla, Sienna, RAV-4, Highlander
, and the popular-selling
Prius
family.
Why lease?
Leasing can offer the best of all worlds: the vehicle you want, at a monthly payment that's typically more affordable than buying. Toyota Financial Services' leasing programs help make it happen.
With a lease, you may pay less cash upfront and enjoy lower monthly payments than you would if you were financing your vehicle. You also have the flexibility of turning the vehicle in at the end of your lease, without having to worry about selling your vehicle at the end of the lease.
Ask Koons Tysons Toyota in
Vienna MD
about leasing through TFS. We offer 24-60 month lease terms on new Toyota vehicles and qualified Toyota Certified Vehicles.
Lease Details
Costs at lease signing. The amount you pay at lease signing may be lower than the amount you pay at the beginning of a finance contract. This amount may include the following:
first month's payment
acquisition fee
refundable security deposit
taxes and fees
capitalized cost reduction (similar to a down payment)

Purchase option. You'll have the option to purchase your lease vehicle during the lease or at lease-end.
Mileage limits. The total allowable mileage disclosed on the lease agreement is calculated by dividing the number of months in the term by 12 and multiplying this amount by 15,000 (standard lease) or 12,000 (low mileage lease). For example, a standard lease with a 36 month term is calculated as follows: 36 month term divided by 12 = 3 years; 3 years multiplied by 15,000 miles = 45,000 total allowable miles.
Lease-end charges. You will be charged for any excessive wear and use.
Tax benefits. If you use your lease vehicle for business, you should consult with your tax advisor regarding potential tax benefits.
At lease end you may purchase the vehicle or return your vehicle at the end of your lease and satisfy your remaining obligations as described in your lease contract. A key feature of this option is that there is no need to sell your vehicle - just return it to a Toyota dealer.  You may have to pay fees or charges associated with the end of your lease, as described in the lease agreement.