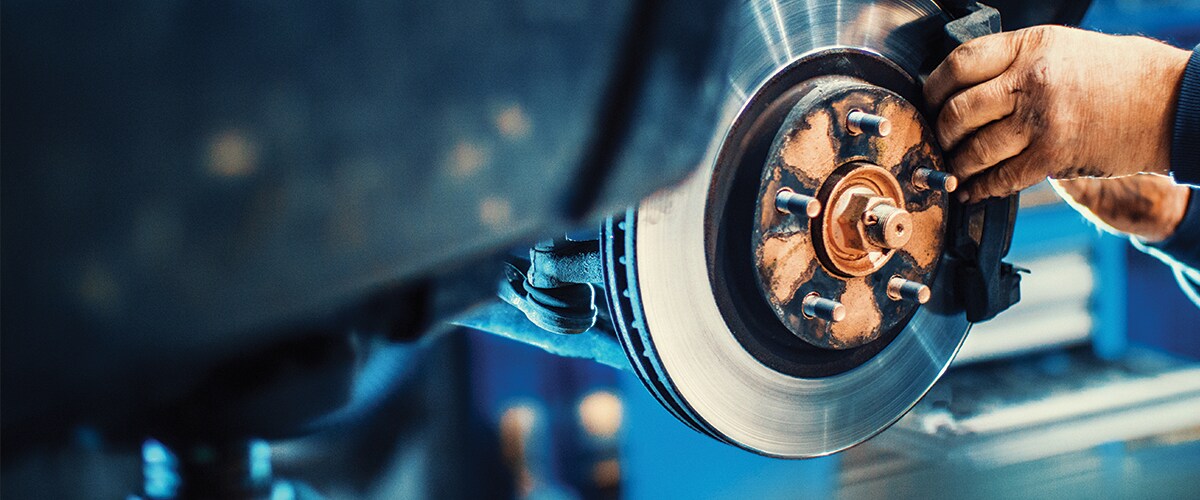 Brake Service at Koons Tysons Toyota
It's hard to overstate the importance of proper braking functionality. Whether you're currently dealing with worn-out brakes or you're looking to just get a general idea of your brake health, the Koons Tysons Toyota service team can help! Our team of service professionals is ready to help with almost any brake repair needs; from brake pad replacement to rotor and caliper repair - and beyond!
When to Service Your Brakes
Wondering if there are clear indicators that can help you determine when to service your brakes? We're here to tell you that there are a few potential signs that can help drivers determine brake service needs. Probably the clearest indication that your brakes need servicing comes in an audible warning. Indeed, if you notice a screeching of grinding noise when you hit the brakes, it's likely that your brake pads are worn-out! The screeching of grinding noise usually means that your calipers and rotors are coming into contact where your brake pads should be, resulting in metal-on-metal contact. While the screeching or grinding sound is a helpful indicator of potential brake repair, it's not the only sign Chantilly and Vienna drivers can look for. Drivers can also keep an eye out for squishy brakes, which sometimes means that your brake pads are thin. Ensure that your brake pads are prepared to take on Leesburg roads, schedule a service appointment at Koons Tysons Toyota!
Koons Tysons Toyota - Brake Service near Springfield
Our service team is ready to help with nearly any repair and maintenance need; from brakes to shocks, struts, battery replacement, and many other repair needs. Schedule a service appointment by stopping by, calling, or by utilizing our online service center! Options abound at Koons Tysons Toyota, schedule a service appointment today!