Exploring your pickup truck options? Check out our new Toyota Tundra and let us show you how it fares when compared to the competition at Koons Tysons Toyota in Vienna, VA
Here in Virginia, you don't have to drive far to find that pickup trucks are some of the most popular vehicles on the road. However, when it comes time to shop for your next truck, you may just find yourself overwhelmed with options. After all, you could drive from Fairfax to Chantilly and pass by dozens of different dealerships, each with a number of different truck models to choose from. And with that vast variety of vehicles, it's enough to make your head spin when it comes to researching which one is right for you.
Fortunately, we're pickup truck expert s here at Koons Tysons Toyota, and in our humble opinion, there's no better truck to suit the needs and tastes of drivers from Leesburg to Springfield, VA than our new Toyota Tundra. Of course, we wouldn't make such a bold statement without some serious evidence to back it up. So, in the interest of helping you explore your pickup truck shopping options here in Vienna, we've pitted our Toyota Tundra up against two of its closest rivals, the Chevy Silverado 1500 and the Ram 1500.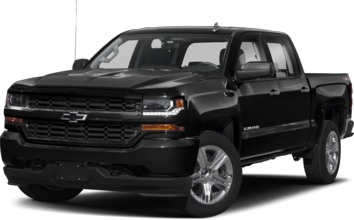 Toyota Tundra vs. Chevy Silverado 1500
Towing

From off-roading with ATV's to taking your camping trailer on the road for your family vacation, the Toyota Tundra is an idea pickup truck for hauling heavy loads. In fact, with up to 10,200 pounds of towing capacity available when properly equipped, the Toyota Tundra pulls a lot more than the Chevy Silverado 1500, which can only move up to 9,400 pounds.

Power & Performance

Naturally, every driver wants a truck that feels powerful, dynamic, and confidence-inspiring, even on rough terrain. Fortunately, with its available four-wheel drive systems and standard i-FORCE 4.6-liter V8 engine, the Toyota Tundra boasts a healthy 310 horsepower and 327 pound-feet of torque.  By comparison, the Chevy Silverado 1500 has much less standard power with its 285-horspower, 305 pound-feet-of-torque 4.3-liter V6 engine.

Safety Tech

As with many new Toyota models, the Toyota Tundra comes with standard Toyota Safety Sense™P, an innovative suite of active safety systems designed to keep you and your loved ones secure on the road. Unfortunately, the Chevy Silverado 1500 doesn't offer much in the way of standard safety technology, meaning you'll have to pay extra if you want comparable peace of mind.
Toyota Tundra vs. Ram 1500
Available Bed Sizes

Both the Toyota Tundra have three different bed lengths available: Short, Regular, and Long. However, the Toyota Tundra has both a shorter Short Bed length and a longer Long Bed length, so whether you're hauling heavy loads of brick or large items like lumber and PVC pipe, you'll find that the Toyota Tundra is a much more versatile option to suit your needs.

Standard Equipment

The Ram 1500 is built as a work truck, and its standard features reflect that. In fact, when it comes to creature comforts, you'll find little more than cruise control on the base Ram 1500 trim. However, if you spring for the Toyota Tundra, you'll get a truck that's not only capable for work, but also offers amenities like heated mirrors, standard navigation and satellite radio, a 7-inch touchscreen display, and a rearview camera to boot.

American Made?

Looking to buy an American-made truck? If so, you'll be happy to learn that the every Toyota Tundra is assembled in the Toyota San Antonio, TX truck plant. As for the Ram 1500, it used to be made only in the States, but now it's assembly is split between Mexico and Michigan.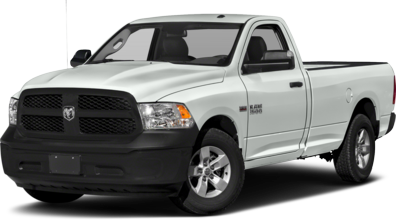 See how the new Toyota Tundra can be the perfect fit for your needs here at Koons Tysons Toyota
Of course, these are just a few points of comparison between these trucks, and we've only really scratched the surface of all that the new Toyota Tundra has to offer. That being said, if you're interested in learning more about the new Toyota Tundra and what it can do, we'd love to help you do so firsthand here at Koons Tysons Toyota. Stop by our showroom near Chantilly and Springfield, VA, and let us show you why so many Virginian drivers love the new Toyota Tundra.