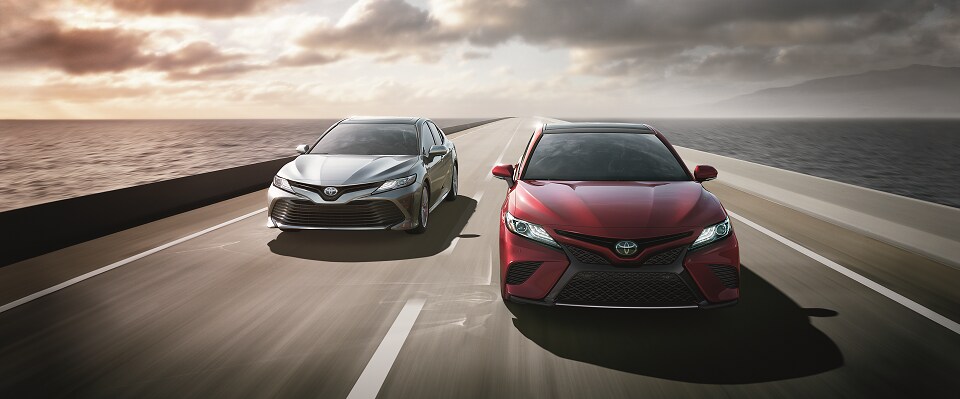 The 2018 Toyota Camry Goes Head-to-Head With Its Competitor
Here at Koons Tysons Toyota, we pride ourselves on our extensive selection of vehicles, and our exceptional customer service. Our entire purpose is to help you find a vehicle that suits your needs on the road, and fits your budget.
Many of our customers have found the 2018 Toyota Camry to be such a vehicle -- not only is it affordable, it provides them with a respectable amount of horsepower, excellent fuel efficiency, advanced features, and more!
How does the 2018 Toyota Camry compare to a vehicle like the 2018 Honda Accord, though?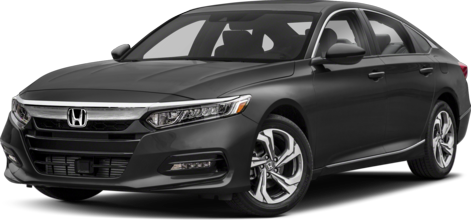 2018 Toyota Camry vs 2018 Honda Accord
There are a couple of differences between these two vehicles which are important to notice:
Firstly, the 2018 Toyota Camry has a more affordable price tag than the 2018 Honda Accord
The Camry also has better fuel efficiency, offering up to 41 highway mpg while the 2018 Honda Accord only offers up to 33 highway mpg.
You will be able to take advantage of more power with the 2018 Toyota Camry, thanks to its 203 horsepower and 184 pounds-feet of torque; in comparison, the 2018 Honda Accord only offers 192 horsepower, and 192 pounds-feet of torque.
These vehicles have similar curb weights, meaning they have similar levels of precision when it comes to handling.
As you can see, with the 2018 Toyota Camry you can save money on your purchase and still get better fuel efficiency, better horsepower, and similar handling capabilities.
The 2018 Toyota Camry vs. the 2018 Nissan Altima
Both of these models have similar base engines, but the 2018 Toyota Camry's engine produces 203 horsepower and 184 lb-ft of torque. The 2018 Nissan Altima's base engine specs of 179 horsepower and 177 lb-ft of torque simply can't stand up to Toyota's offering.
More than just providing more power, the Camry's base engine also hits an EPA-estimated 29 mpg in the city and 41 mpg on the highway; the Altima's engine, by comparison, only hits an EPA-estimated 27 mpg city and 38 mpg highway, requiring you to fill up that much more often.
You'll get a fun 8-speed automatic transmission with paddle shifters in the Camry, allowing you to be as engaged or as care-free as you'd like on every drive; the Altima's standard CVT is provides a much more boring experience behind the wheel.
Standard conveniences in the Camry like navigation and adaptive cruise control are only available on higher trim levels of the Altima, requiring you to spend more money for the same technology.
Safety is of no concern in the Camry, as it comes standard with front passenger knee airbags and a 5-star front passenger crash test rating of 5 stars from the NHTSA. The Altima, on the other hand, doesn't come standard with front passenger knee airbags and only earned 4 stars on the same NHTSA test.
Taller passengers will enjoy how the Camry has more front shoulder and hip room, and more rear head, hip, and leg room than the Altima.
As a last leg up on the Altima, the Camry provides you with the option of 7 exterior and 3 interior color options on the base trim so you don't have to spend much to have a ride that looks just the way you want. The Altima, conversely, only offers 6 exterior and 1 interior color to choose from on the base model.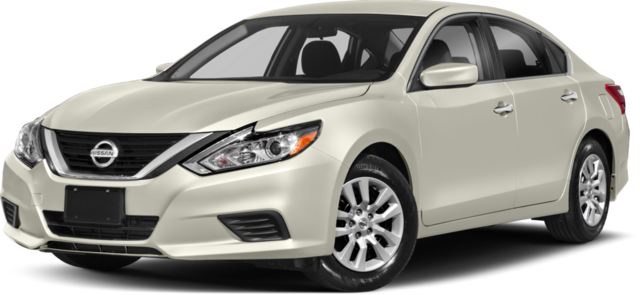 Stop By Our Dealership to Learn More
If you would like to learn more about our selection of vehicles, including the 2018 Toyota Camry, or if you have any questions pertaining to its abilities on the road, we invite you to visit us at Koons Tysons Toyota, located in Vienna, VA. Our team is here to help you hone in on a specific automotive option that is complementary to your needs; the 2018 Toyota Camry could be such a vehicle.