Start the application process in the comfort of your home and finish it by driving your new car off the lot!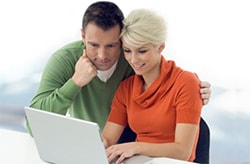 This easy to use form is broken down into 5 discreet sections, all of which must be completed in order to
advance. Once you've completed it, hit the submit button, go to the dealership, sign your paper work, and
take possession of your new car!